This dress was made completely from op shop sourced fabric and zip. I'd say it cost less than $5 to make, with the only purchased item being the cord for the piping. I'm really pleased with the result, and the fact that I tried piping for the very first time!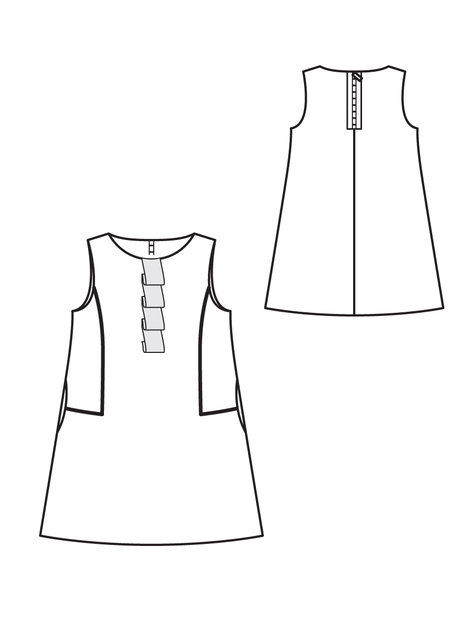 Burda Style Girls dress 08/2012 #155
From the technical drawing you can see that the original pattern (Burda Style Houndstooth Dress 08/2012 #155) had pleating down the front but I wanted to make life easy and omitted it. The dress being made from embroidered denim was more on the casual side anyway so didn't need the detail.
It works really well layered for winter and I sent her off to Kinder this morning wearing her new dress - and she promised that she'd keep it clean. Cute.
If her legs keep growing then it'll end up as a tunic top by the summer!
The dress is fully lined (pink with white pinstripes) and was relatively easy to come together. The piping detail gives a bit more of a professional finish and wasn't too painful to try.
You can find the pattern available online
here
.